Glass Railings with Spigots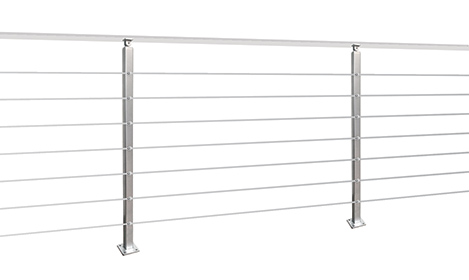 The highest quality of products at the most affordable pricing.
In developing strong relationships with the top two industry leaders in manufacturing and distribution of safe and reliable guard railing systems, L.A. Railings can proudly ensure the highest quality of product lines that offer exquisitely modern concepts and superior functionality at an affordable price.
We are proud to use hardware by Q-railing International and Atlantis Railing Systems and to be considered a trusted installer of their parts.
The highest quality
All of our hardware is fabricated according to international standards.
Code-compliant
Assure everyone in your property that they can stay safe around our code-compliant installations.
The best materials
We work exclusively with anodized aluminum and stainless steel. They are not only very strong, but they also last a lifetime.